Car Transportation Services
Car transportation is the act of transporting them from one place to another. It can include shipping or transporting cars overseas across the country via truck or rail. Car dealerships and manufacturers that need to move many vehicles to different locations and individuals who are relocating and need to transport their vehicles frequently use car transportation services in Houston, TX. Choosing a reliable car-moving professional ensures your vehicle arrives safely and on time. Professionals provide door-to-door service, so you won't need to leave or collect your car at a terminal. In the sizable metropolis of Houston, Texas, there is a great need for car moving services. These services may include open or enclosed transport, expedited shipping, door-to-door service, and more.
Door-to-Door Car Transport in Dallas TX
For people who wish to transport their cars without the burden of driving them, door-to-door auto transport is a practical and well-liked choice. This service involves the car transport company picking up your vehicle from your doorstep and delivering it to the specified destination. In Dallas, TX, many car transport professionals offer this service, allowing you to choose the one that best suits your needs. One of the main advantages of door-to-door auto shipping is that you don't have to leave your car at a specified spot to drop it off or pick it up, saving you time and effort. The transport business will also handle the required documentation, insurance, and other procedures, guaranteeing a hassle-free service. It's crucial to remember that this service could cost more than other choices, but it's often worth it for its convenience and peace of mind. Our experts always provide affordable prices.
How Does Interstate Car Transportation Work in Austin TX?
Interstate car transport refers to moving vehicles from one state to another using specialized transport experts. It typically involves using carriers, vehicles designed to transport multiple cars simultaneously. A person can employ a specialized business to handle the transportation when moving their car from Austin, Texas, to another state. Find a trustworthy source through research as the initial step. The owner must disclose the make, model, and location for pickup and delivery of the vehicle. The transportation company will then arrange for a courier to collect and transport the vehicle to the final destination. During transport, the carrier ensures the car is well-protected and secured to prevent any damage during transit. The owner can schedule pickup or delivery after the vehicle has reached its location. It's important to remember that interstate car transport laws might vary from one state to the next, so it's crucial to learn about and abide by all relevant criteria. AutoPlex Transport provides the best interstate car transportation services in Austin, TX.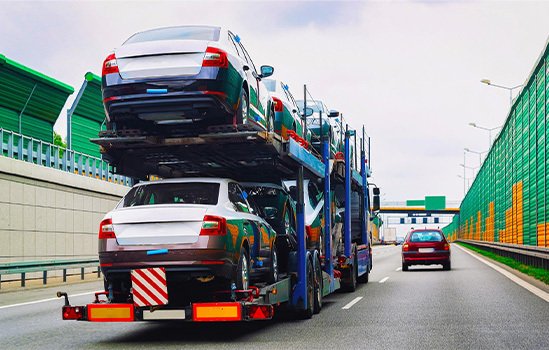 Importance Of Safe Car Transportation in San Antonio TX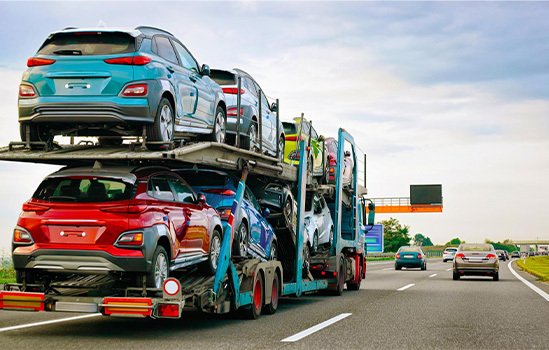 Safe car moving is crucial for individuals in San Antonio, TX who must move their vehicles from one location to another. Ensuring the car's safety during transport can help prevent costly damages or accidents that may put the driver, other road users, and the car at risk. Safe car moving can also provide peace of mind to car owners who must transport their vehicles over long distances or to unfamiliar locations. By choosing a reputable car transport professional and properly preparing the car for transport, individuals can reduce the risk of damage and ensure that their car arrives safely and in good condition at its destination. It's important to understand the potential risks of car transport and take steps to mitigate them, especially if the car has high sentimental or monetary value.
Open Vs. Enclosed Car Transportation: Pros And Cons Los Angeles CA
In Los Angeles, CA, two options for transporting your car are open and enclosed. Open transportation is the more affordable option, as it involves shipping your car on an open trailer, but it provides a different level of protection than enclosed transportation. This method exposes your car to damage from the elements and road debris. Enclosed transportation, on the other hand, is a safer option for protecting your vehicle from weather, dust, and other road hazards. It is often the preferred method for transporting luxury or classic cars, requiring extra care and protection. Although enclosed transportation may cost more, many Los Angeles, CA, car owners opt for its added peace of mind and protection.