Car Transport Company
Car transport involves vehicles using specialized carriers or trailers, often by relocating individuals, car dealerships, or auto manufacturers. Depending on the customer's preference, this service can be open or enclosed, with enclosed transport providing additional protection from weather and hazards. Professionals who carry cars frequently provide door-to-door service, which is more convenient for clients. Selecting a renowned and trustworthy car shipping business is crucial to guarantee that the vehicle will reach its destination promptly and safely. Car transport can be cost-effective and efficient for moving vehicles over long distances. In New York City, several car transport professionals offer open and enclosed transport services with varying levels of protection for your vehicle. Choose a reputable, reliable car transport company with positive customer reviews and clear pricing to ensure a stress-free experience. Review contracts thoroughly and ask questions before signing.
Additional Services Of A Car Transportation Company in Fort Lauderdale FL
In addition to standard car transportation services, a car transport company in Fort Lauderdale, FL, offer additional services to meet the needs of their customers. One common additional service is detailing, which involves thoroughly cleaning and polishing the vehicle before transport. It can be especially useful for customers who are selling or showing their cars upon arrival at the destination. Other additional services may include storage, either before or after transport, and vehicle inspection reports to document the car's condition before and after transport. Some professionals also offer expedited or express shipping for customers needing quickly transported vehicles.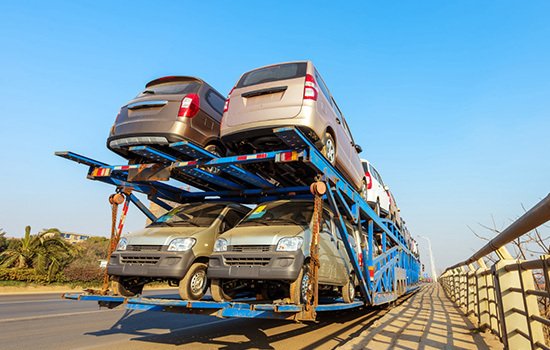 How Does Vehicle Transport Work in Chicago IL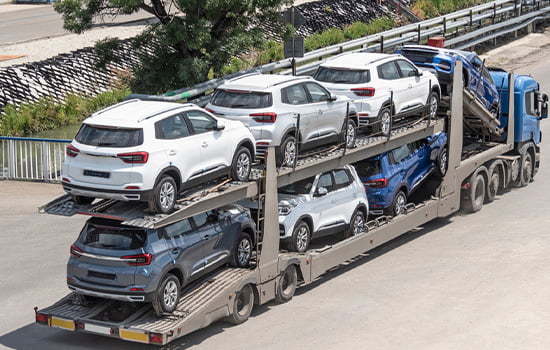 Vehicle transport company provides various options to transport your vehicle from one location to another. The process typically begins with requesting a quote from the car transport company, which will ask for information about your vehicle, pickup, and delivery locations, and desired transport methods (such as enclosed or open-air). Once you accept the quote and schedule the transport, the company will arrange for a courier to pick up your vehicle and transport it to the desired location.
How Long Does Car Transport Take in Houston TX?
The time it takes for car transport can vary depending on several factors, such as the distance, type of transport, and time of year. Shorter distances within the city may take only a few days, while longer distances, such as cross-country transport, can take up to two weeks or more. Additionally, peak moving seasons or inclement weather can cause delays. It's important to work with a reputable and reliable car transport company that can provide a realistic estimate of transport time and keep you informed of any changes. By choosing the right company, you can ensure a smooth and stress-free car transport experience in Houston, TX. AutoPlex Transport provides fast and reliable transportation services.
It's important to note that additional services may come with extra fees, so discussing pricing and options with the car transport company before booking services is important. Professionals offer additional services tailored to your specific needs; you can ensure a smooth and stress-free experience transporting your vehicle.
How To Track Your Car During Transport in Dallas TX?
Tracking your car during transport can help you stay informed and ease any concerns about the transport process. Many car transport experts offer tracking services that allow you to monitor your vehicle's progress throughout the journey. These tracking services can be accessed through a website or mobile app and typically require a unique tracking number or login information provided by the car transport company. Once logged in, you can see real-time updates on your vehicle's location and estimated arrival time. Some tracking services also provide alerts for any changes or delays in the transport schedule. You can contact the carrier directly for updates if the company does not offer tracking services. 
Your vehicle will be secured on a carrier, an open-air, or an enclosed trailer during transport, depending on your preference and budget. The carrier will transport multiple vehicles at once, so additional pickup and drop-off stops may occur along the way. Many professionals offer tracking services so you can monitor the progress of your vehicle during transport. You are preparing your vehicle before transport is important, which may involve removing personal items, securing loose parts, and documenting the vehicle's condition.